New Feature Available in Data Dynamics
Fannie Mae's unique Data Dynamics® analytical tool has been enhanced in response to investor feedback. With this latest update, you can now access:
At-Issuance files for both Connecticut Avenue Securities™ (CAS) and Credit Insurance Risk Transfer™ (CIRT™) programs via "Create a Custom Download."

Users already had the ability to download the monthly outstanding CAS and CIRT data with one-click, but now you can also download the at-issuance file data with flexibility to select a custom time range and specific deals.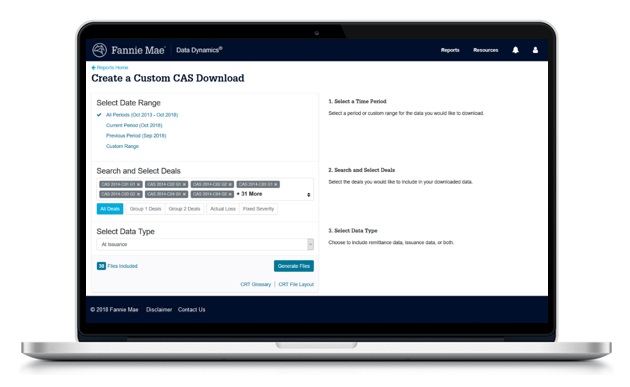 We're committed to evolving Data Dynamics to add new perspectives and insights. Please visit often, and share your thoughts. Reach out to the Fannie Mae Investor Help Line at 1-800-232-6643 or by e-mail with feedback or questions.