The New Data Dynamics 2.0 is now Live!
Our new Data Dynamics® platform is live! Driven by market feedback, Data Dynamic's new features will allow users to enjoy significant enhancements to analysis capabilities, including:
More than twice as many filters to drill down on specific elements;
60% more attribute cohorts to enable tailored analysis; and
A simple layout separating issuance profile from performance.
Data Dynamics is the only free platform that allows investors and reinsurers to gain insights into historical loan performance trends, issuance profiles, and monthly performance – exclusively for our Connecticut Avenue Securities® (CAS) and Credit Insurance Risk Transfer™ (CIRT™) programs.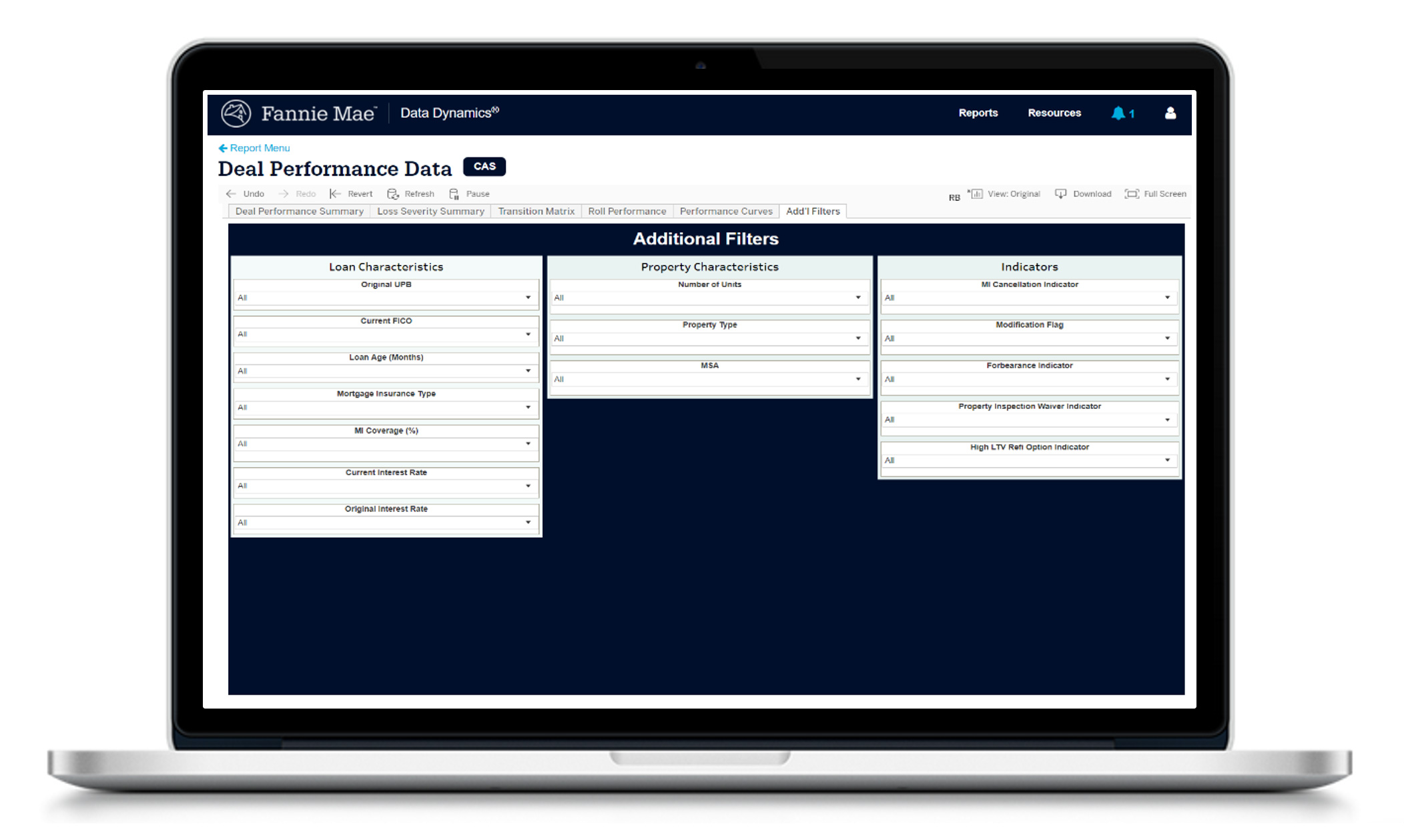 We're committed to evolving Data Dynamics to add new perspectives and insights. Please visit often, and share your thoughts. Reach out to the Fannie Mae Investor Help Line at 1-800-232-6643 or by email with feedback or questions.