Data Dynamics enhanced with drillable geography features
Updated October 26, 2017
In striving to provide greater transparency to our investor base, we have enhanced Data Dynamics®, our credit-risk sharing data analytics web tool, to include a report that allows users to drill into the profile and performance at the state level and 3-digit zip code level for our Connecticut Avenue Securities™ (CAS) and Credit Insurance Risk Transfer™ (CIRT™) program.
This report can be found under both the "CAS Geographic Profile" link under the CAS section of the tool and the "CIRT Geographic Profile" link under the CIRT section of the tool: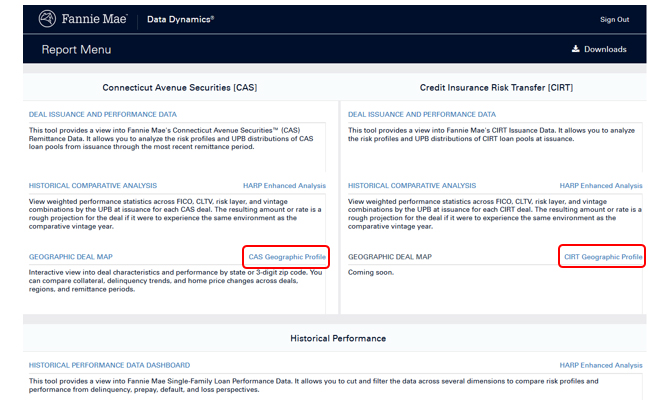 Users now have immediate access to the new geographic filter: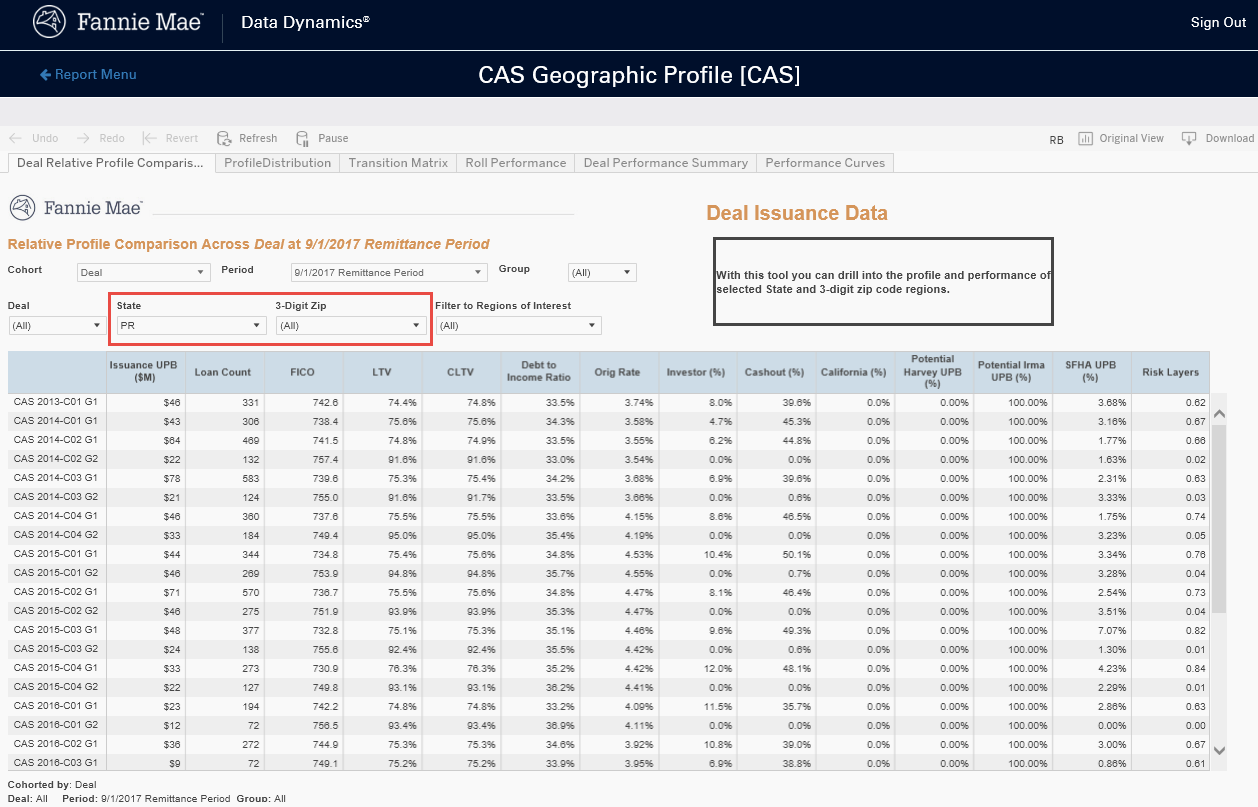 Access Data Dynamics and see the new feature in the tool.  We look forward to your feedback.  Our goal is to continuously enhance the tool to enable you to get the most out of it.
For questions, please contact the Fannie Mae Investor Help Line at 1-800-232-6643 or via e-mail.