A Commentary: Desktop Underwriter Version 10.1 – Updates To The DTI Ratio Assessment
Desktop Underwriter® (DU®) version 10.1, scheduled for implementation on July 29th, will include updates to the debt-to-income ratio (DTI) assessment.
Steve Holden, Vice President of Single-Family Analytics, and Walt Scott, Senior Economist, summarize the recent change and share insight into DU's risk assessment in our recent Commentary. Learn what enabled this change to the DTI assessment and what it means.
Click here to read the Commentary and contact Fannie Mae's Investor Help line at 1-800-2FANNIE, Option 3 or via e-mail with any questions.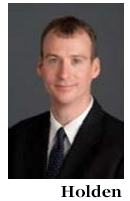 Steve Holden is Fannie Mae's Vice President – Single-Family Analytics, reporting to the Executive Vice President – Single-Family Business. Holden leads a group of data science professionals that supports loan underwriting, pricing and acquisition, securitization, loss mitigation, and loan liquidation for the company's Single-Family mortgage portfolio. His team delivers real-time analytic solutions guiding the thousands of daily business decisions needed to manage a mortgage portfolio of this magnitude. The team includes experts in econometric models, data management, data visualization, web-based self-service solutions, and analytic infrastructure design.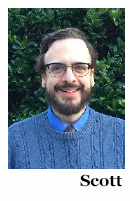 Walt Scott is a senior economist in Fannie Mae's Single-Family Analytics group, where he leads the research team that produces the Desktop Underwriter® scorecard risk model. He is the author of two US Treasury research studies on the Making Home Affordable program, and a Fannie Mae working paper on extended family incomes and mortgage credit risk. Scott joined Fannie Mae in 1996 as an IT specialist, and later entered the Economics PhD program at American University, where he is completing his dissertation on a housing finance crisis that took place in the 1890s.